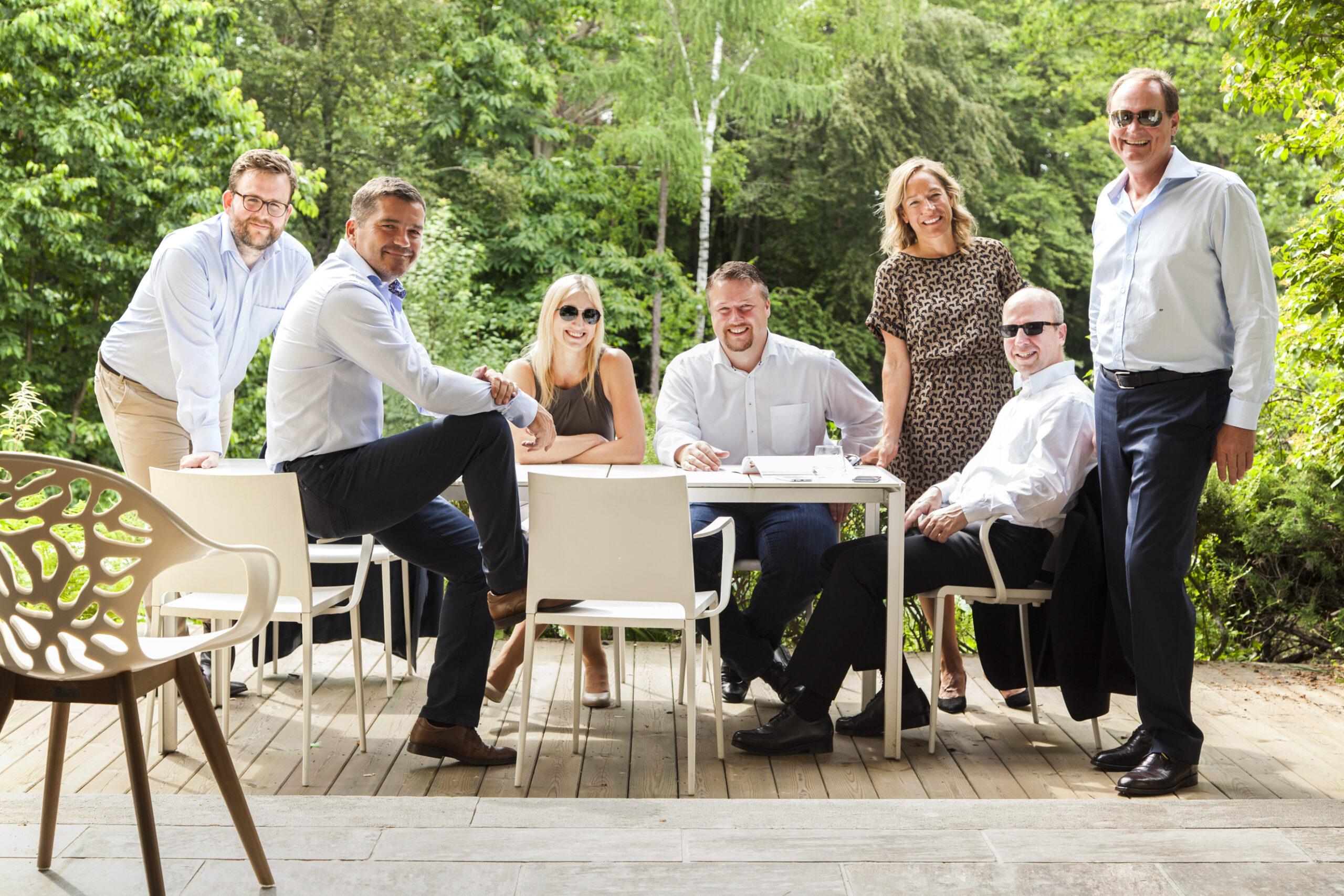 CMTA AG: Successful Capital Increase Creates Launch Pad for Pan-European Rollout of Innovative Trading Platform
Graz, 12th of June 2023 – CMTA AG has developed an innovative end client trading platform over the last years, demonstrating their technological leadership in Buy Side to Buy Side Matching. With the recent successful completion of a capital increase, CMTA has secured 5 million euros of equity capital. This represents an important milestone in their development and paves the way for an ambitious, pan-European expansion. The impressive valuation of 100 million euros under the current financing conditions for start-ups confirms CMTA AG's successful path time and time again.
Since its foundation in 2017, CMTA AG has established itself as an innovative Fintech company, consistently focused on the institutional Fixed Income market. With a commitment to creating fluid workflows and developing demand-oriented solutions, the company has successfully helped to meet and facilitate the trading needs of its end clients. Since 2018, CMTA AG has been pushing the development of JAMES, an advanced platform with the aim of bringing transparency and liquidity to its end clients, thereby significantly improving the future possibilities in bond trading.
With the recent successful capital increase, CMTA AG is now in a position to further advance its services in the field of artificial intelligence and Generative Pre-trained Transformer (GPT) technologies. This allows the company to refine and roll out tailor-made and highly efficient solutions in pricing, data interfaces, and personal customer service across Europe. With an impressive trading volume of over two billion euros in 2022, CMTA AG is in an excellent position and benefits from a wide network of hundreds of trading partners.
This significant milestone strengthens CMTA AG's position and underscores the trust of both investors and the market place in the company and its ambitious growth strategy. Using self-developed algorithms combined with AI technologies, the company strives for the pinnacle of technological innovation in the finance sector. The CMTA AG team (40 partners and employees), with headquarters in Graz and other locations in Vienna, Munich, and Linz, aims to attract dedicated and skilled professionals willing to contribute their expertise at the Vienna location as part of its pan-European expansion. The goal is to provide customers with the best available service and business opportunities in each country through native-language expertise.
CEO Christoph Müller outlines CMTA AG's growth strategy: "The coming years will set the course for the future of institutional securities trading. Understanding and serving our customers' needs as best as possible is the core of our mission. New opportunities presented by the current pace of technological progress and modern regulatory frameworks offer tremendous possibilities. In this constantly changing industry, we see ourselves as catalysts. In addition to building a team of Fixed Income specialists from all over Europe at the Vienna location to roll out our service EU-wide, we are focused on developing holistic and future-oriented solutions for our customers through partnerships with innovative companies."
With the completion of the transaction, we are pleased to welcome Peter Grandl as a new member of the Supervisory Board. Offering extensive capital market and investment expertise, he will be an invaluable partner in the forthcoming growth process. CMTA AG would like to express special appreciation for the tremendous support during the transaction. Special thanks go to the team from Müller Partner Lawyers under the leadership of Partner Gernot Wilfing, and the team from Rabel & Partner from Graz, led by Peter Stanzenberger. Their expertise and committed guidance contributed significantly to the successful completion of the capital increase.

Contact CMTA AG:
Sarah Weihs
Head of Communication & HR
sarah.weihs@cmta.at
www.cmta.at