Bonds that match
We offer modern solutions for the global bond market by combining smart technologies with teamwork and personal advice. We thus make it easier for you to find tailored services for your investment more quickly, make better decisions and minimize risks.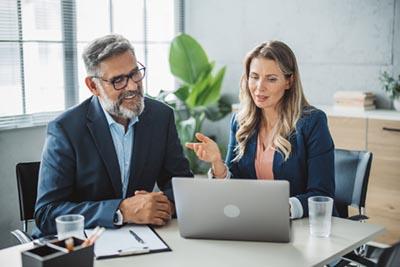 Bond trading, but easy
We are a licensed European investment company that supports you in all areas of the fixed-income market. With us, you benefit from a broad network of longstanding relationships as well as personal expertise in the areas of money market, bonds, promissory notes and loans.

In-depth trading know-how

Access to a fully automated market place

Network on the European capital market

Targeted selection

Personal service

Rapid handling
We are on hand to assist banks, insurances, pension funds, pension insurance carriers and investment companies as a long-term partner. Do you have any questions or would you like to get to know us better? Then please write to us!
Introducing: JAMES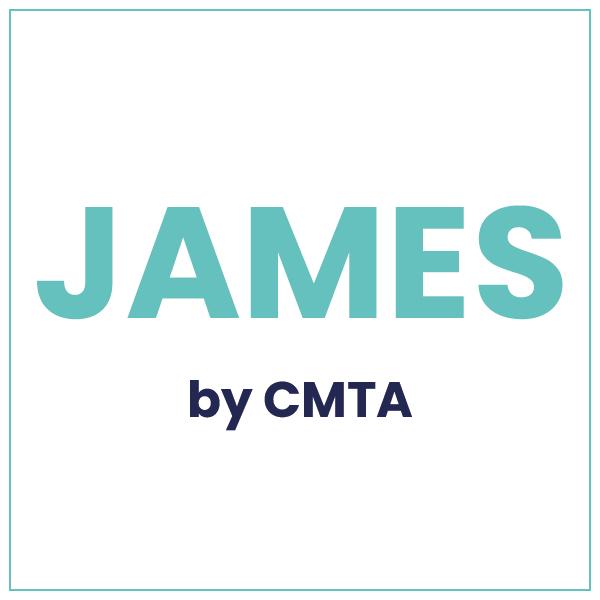 Joining Accurate Matches in Endclients' Securities
The Platform for the Future of Bond Trading
The search for customized securities and the maintenance of tradability and liquidity for one's own positions represent a great challenge in an illiquid market.

To address these issues, CMTA has been intensively developing the JAMES platform since 2018.

Our goal: to provide customers with exactly the liquidity and securities that match their individual needs.
Get an Exclusive Introduction to JAMES
JAMES allows us to meticulously analyze thousands of end client needs in order to provide our business partners with precise information and suitable security options.

While we continuously optimize and refine the platform internally, we are now ready to start a beta phase with selected customers. This crucial step allows us to collectively develop the ideal interface and ultimately make our platform directly available.
Have we piqued your interest?
If you want to be part of this innovative development and shape the future of bond trading with us, we look forward to hearing from you.
DCM
At CMTA the focus is on understanding the needs of the issuers we support. Accompanied by CMTA staff members with many years of experience in the structuring, preparation and placement of primary market transactions, we bring together creditors and investors on the European interest market. We are at your service when it comes to structuring with expertise and systematic feedback and we support issuers by addressing the requested market in a target-oriented manner.
Secondary market
Founded by secondary market specialists, CMTA always endeavours to enable daily trading in secondary market securities quickly, accurately and with reliable delivery.
A strong network of professional clients and detailed knowledge of their needs enable us to provide liquidity swiftly, even in rarely traded securities, and to offer scarcely available material. We are at the service of our clients as a direct counterpart for handling fixed-income transactions, not only OTC but also via an MTF (BTFE / Bloomberg).
Money market
In the business area Money Market, CMTA is your point of contact for overnight and fixed-term deposits from and to institutional market participants. We serve our customers with targeted market conditions and make them available in the form of non-binding and free comparisons. Our focus is clearly on savings banks and cooperative banks – both in Germany and Austria. Due to our broad market network in combination with many years of market expertise of our employees, we are able to provide you with needs-based and customised fixed-term deposit conditions – naturally considering your individual investment and borrowing needs at all times.
Next level bond trading
Bonds are the most important form of investment on the capital market. But increasing investment volumes combined with ever more specific portfolio criteria are presenting the trading sector with major challenges. New solutions are required!
Data-protected real-time matching
We make the fragmented market transparent and "tradeable". Because we combine many years of trading experience with smart data analysis. Liquid and illiquid bonds are recorded in a systematic manner and thus create hitherto non-existent selection options so that offers and portfolio profiles fit together perfectly. In this way, we ensure higher liquidity, faster dynamics, and improved quality in bond trading. Everybody on the market benefits from this!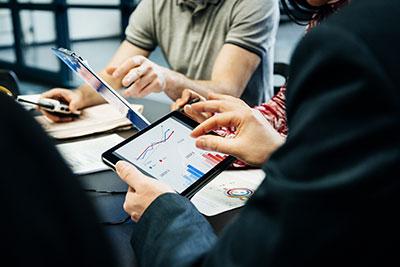 Our products
Bonds
Registered bonds
Promissory note loans
Loans
Other borrowed capital formats

Sound pre-selection of securities for your requirements

Secure handling of transactions within our group

Handling of fixed-income transactions OTC and via Bloomberg / MTF

Valuations of illiquid financial instruments

Brokering of promissory notes and registered securities

Brokering of new issues / private placements from banks

Brokering of new issues / private placements from regional authorities and from corporates with a rating or listing on the stock exchange
In short: We help you to reduce time, costs, and effort but at the same time increase the quality, liquidity, and flexibility in portfolio management. Our services extend across the primary and secondary markets.
Interested? Then please feel free to write to us!
Let's bond! Your career at CMTA
We connect not simply just algorithmic data points but also check them using both our hearts and our minds. In doing so, we rely on a strong team that is constantly growing. As an employer, we value respect, community, and self-responsibility. We offer you one of the most innovative places to work in the industry and the opportunity to help shape the future of fixed-income trading.
Team
Working at CMTA